Just got back from attending a YA author panel!
It was at a Barnes & Noble and six authors participated. They were all brilliant and lovely: David James (Between the Stars and Sky), Andrea Hannah (Of Scars and Stardust), Kate Bassett (Words and Their Meanings), Rebekah L. Purdy (The Winter People), Bethany Neal (My Last Kiss) and M.G. Buehrlen (The 57 Lives of Alex Wayfare).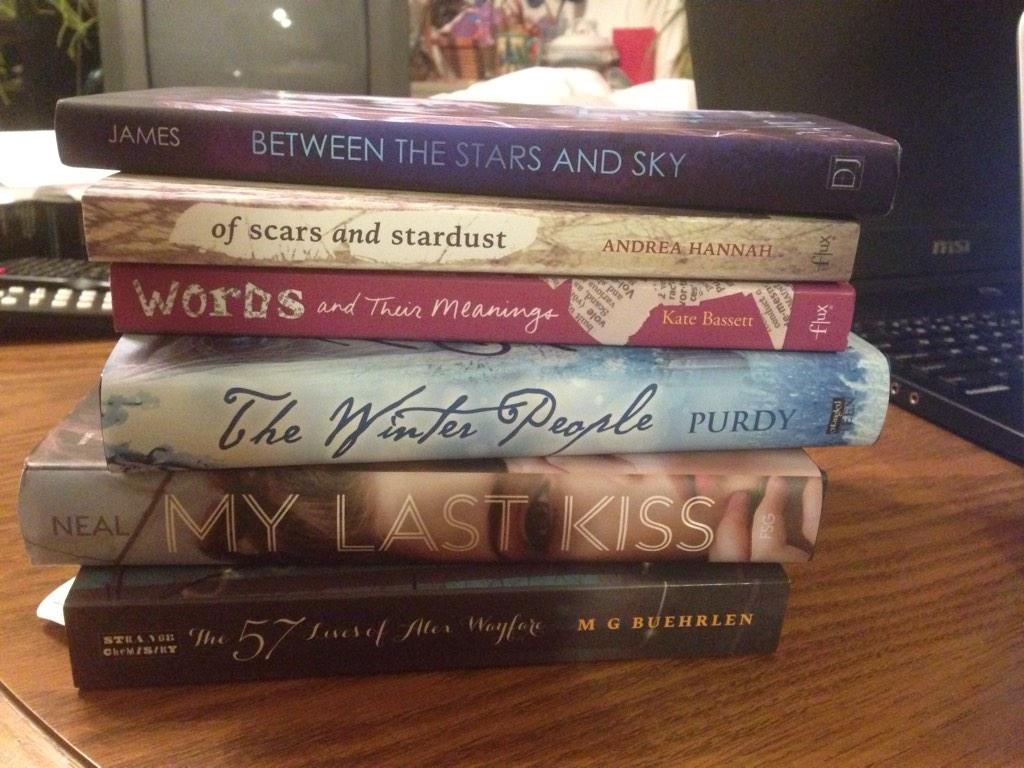 I'm yet to read any of their books, but I've been dying to get my hands on a couple of these, so the panel tonight was the perfect excuse. (And after hearing the authors speak, I can guarantee they ALL sound amazing!)
Highlights:
Bethany Neal has a room dedicated to writing, which she calls her "writertorium."
When asked to describe their books in five words, all six authors included "kissing." (Gotta love YA.)
Rebekah L. Purdy mentioned how The Winter People came from a short story she wrote for creative writing class in high school. She got an A- on it and NOW IT'S A BOOK.
There was some major Maggie Stiefvater love going on, especially from David James. (I won a signed copy of Between the Stars and Sky for knowing the title of the third installment in the Raven Boys cycle, which came out this past week. My reaction: HOW DO YOU NOT KNOW THE TITLE OF THE THIRD INSTALLMENT IN THE RAVEN BOYS CYCLE, WHICH CAME OUT THIS PAST WEEK?)
And finally: I went with Mel, who I hadn't seen in forever. And she always makes things more fun. (Thanks again for holding my obnoxious B&N bag while I got my books signed!)
Oh, and bonus highlight: Three out of six YA authors agree I was ROCKING my red beanie tonight.
#Swag
Been to any cool author events lately? Let me know in the comments!
~Julia